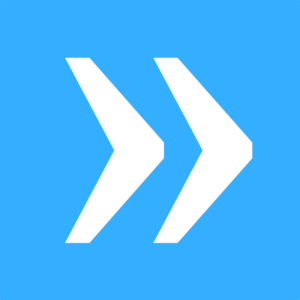 Congratulations to Mak Forrit who have been nominated in Scots Project o the Year in the Scots Language Awards 2019. Vote now!
We asked Jamie Smith of Mak Forrit the following questions.
Tell us about yourself
Mak Forrit is a blog anent culture, history, politics, the airts and mair, written haley in Scots. The blog ettles tae gie Scots scrievers ae mair ootlat on the wab tae mak their voices heard.
Why are you involved in Scots language?
As editor o the blog, I want tae dae my bit in giein a lift tae the written leid and makkin it clear ye can write aboot ony subject in Scots, whither it's science, the airts, history — whativer ye like.
It wisna actually till I read Billy Kay's beuk Mither Tongue in 2017 that I realised Scots wis a language in it's ain richt wi a lang history raxin back tae the early days o Scotland, spoken by kings (and a queen) as weel as ordinar fowk, and uised tae record the business o state at a local and national level. I didna ken ony o this.
It's a national scandal that fowk haes been made tae feel inferior for speakin their mither tongue, whither that be Scots or Gaelic. If I haed a bawbee for ivery time I'v heard or read Scots descrived as 'slang', I'd no hae tae wirk. I howp that the blog can play its pairt in showin fowk that Scots is a leid weel suitit tae ony ettle, spoken or written, and is something tae be prood o.
Any particular career highlights?
A highlight for me as editor is gettin tae read and set furth sae muckle guid writing in Scots!
What are your plans for the future?
Haudin gaun wi the setting furth o Scots prose!
Read more about Mak Forrit
https://makforrit.scot
Facebook: https://www.facebook.com/MAKFORRIT/
Twitter: https://twitter.com/makforrit
Instagram:
If you wish to attend the Scots Language Awards, tickets are available to buy via: https://www.ticketsglasgow.com/Pages/EventDetail.aspx?EventId=8fd8b867-811e-4bfc-a2c0-aab900efc42b For box office call 0141 353 8000. Performing on Friday 27th September include Iona Fyfe Trio, Susi Briggs, Steve Byrne and more to be announced.
If you would like to support Hands Up for Trad in their work with Scottish trad music and musicians please consider supporting our Patreon campaign. We have 3 tiers starting at $1 a month and everything helps support us in our work. Read more at www.patreon.com/handsupfortrad
This post is also available in: Scots