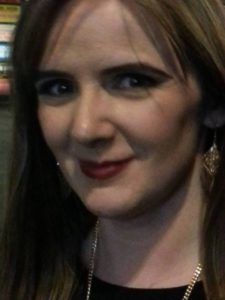 Congratulations to Kirsty Crommie who has been nominated in Scots Teacher o the Year sponsored by Scottish Qualifications Authority in the Scots Language Awards 2019. Vote now!
We asked Kirsty Crommie the following questions.
Tell us about yourself
My name is Kirsty Crommie and I live near Falkirk. I am a primary school teacher at a school in Bo'ness and mum to 4 wonderful wee people. I am also a children's book blogger, Master's student and TES contributor. I try to promote the use of Scots in education and beyond and love using Scots in the classroom across the curriculum. Reading and sharing stories in Scots is one of my favourite activities!
I loved developing and sharing resources to go along with Diary o a Wimpy Wean, which has been shared on the Scots Language Centre website and led to an interview in the Falkirk Herald about teaching Scots. I also am a contributor to the Times Educational Supplement who recently published my article about how Scots can be used more in schools.
I have written various posts on my book blog which talk about Scots in children's literature, including a plea for more original children's books in Scots.
Why are you involved in Scots language?
I think it is crucial that we place value on the Scots language in education. It means we are recognising the diverse language and vocabulary that many children bring with them to school.
As it is part of our culture and heritage, we should be embracing and celebrating Scots, to ensure that this wonderful language is enjoyed in the future.
It is also a brilliantly fun, expressive and exciting language that is full of incredible vocabulary!
Any particular career highlights?
It is a real privilege to be a part of a wonderful network of people who are promoting Scots throughout the country and beyond. I am delighted to have had the chance to share my Scots resources, to promote and celebrate books in Scots on my book blog and to highlight the importance of the use of Scots in education through forums such as the TES. However, as a teacher, career highlights are always in the classroom. Watching children's confidence grow as they learn and recite a poem in Scots to their peers or seeing the enjoyment in a child's face as they listen to a story in Scots is what makes it worthwhile.
What are your plans for the future?
I want to continue to encourage the use of Scots in education and in children's books and I hope to be able to develop and share further resources in the future. I am looking forward to seeing more original children's books in Scots, as well as the excellent translations that are out there.
Read more about Kirsty Crommie
http://www.unicornsandkelpies.home.blog
Facebook: http://www.facebook.com/
Twitter: http://www.twitter.com/kcrommie
Instagram: http://www.instagram.com/
If you wish to attend the Scots language awards, tickets are available to buy via: https://www.ticketsglasgow.com/Pages/EventDetail.aspx?EventId=8fd8b867-811e-4bfc-a2c0-aab900efc42b For box office call 0141 353 8000 or email box@horsecross.co.uk. Performing on Friday 27th September include Iona Fyfe Trio, Susi Briggs, Steve Byrne and more to be announced.
If you would like to support Hands Up for Trad in their work with Scottish trad music and musicians please consider supporting our Patreon campaign. We have 3 tiers starting at $1 a month and everything helps support us in our work. Read more at www.patreon.com/handsupfortrad