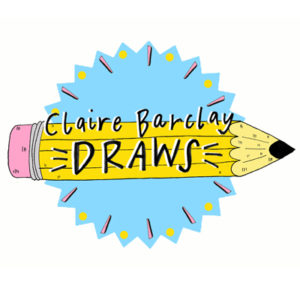 Congratulations to Claire Barclay Draws who have been nominated in Scots Business o the Year in the Scots Language Awards 2019. Vote now!
We asked Claire Barclay of Claire Barclay Draws the following questions.
Tell us about yourself
I'm a Glasgow based illustrator who creates work inspired by being pure dead Scottish!
I love the fun phrases and sayings we Scots have and create jazzy colourful gift products such as greetings cards, jewellery, tote bags and mugs that celebrate our language and traditions.
Why are you involved in Scots language?
I create works around the Scots language as I think it is so important to celebrate this special dialect that we have. It's so personal to many people and also can be great fun and it's great to see my products get a joyous reaction from Scots at home and abroad.
Any particular career highlights?
I would say getting my cards with Scottish phrases such as 'Pure Dead Brilliant' and 'Shake Yer Bahookie' into a large high street stockist is a real highlight of mine. I am stocked in many fantastic independent Scottish stores but to see the high street also take an interest in products with Scots language on is super!
What are your plans for the future?
To continue making work and products which celebrate our wonderful Scottish language and traditions but in a fun vibrant new way.
Read more about Claire Barclay Draws
http://www.clairebarclaydraws.etsy.com
Facebook: http://www.facebook.com/clairebarclaydraws
Twitter: http://www.twitter.com/clairebdraws
Instagram: http://www.instagram.com/clairebarclaydraws
If you wish to attend the Scots Language Awards, tickets are available to buy via: https://www.ticketsglasgow.com/Pages/EventDetail.aspx?EventId=8fd8b867-811e-4bfc-a2c0-aab900efc42b For box office call 0141 353 8000. Performing on Friday 27th September include Iona Fyfe Trio, Susi Briggs, Steve Byrne and more to be announced.
If you would like to support Hands Up for Trad in their work with Scottish trad music and musicians please consider supporting our Patreon campaign. We have 3 tiers starting at $1 a month and everything helps support us in our work. Read more at www.patreon.com/handsupfortrad
This post is also available in: Scots