Latest Podcast!
Hi there, How are you? I've got a great mix of new and classic releases today starting of with Joy Dunlop's Las EP followed by Adam Holmes and Heidi Talbot's Arcade project. If you enjoy these podcasts please support our Patreon www.patreon.com/handsupfortrad Las by Las Track - Seinn O https://www.joydunlop.com/product/las-ep-las-cd/ Face The Fall by Arcade Track - … [Read More...]
Featured archive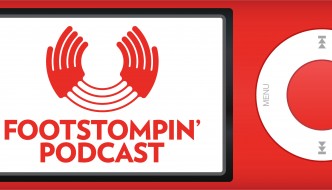 Here's our September 15th 2010 Foot Stompin' Free Scottish Music Podcast. This week we're featuring the Old Blind Dogs, George Duff and Adam Jack from the Ceilidh … [Read More...]
Other Scottish podcasts
Delighted to be chatting on this episode to Fergus Muirhead – a genuine expert on the topic of money. His credentials are utterly impeccable, and you are … [Read More...]
More podcasts!
Hi there, How are you? I've got a great mix of new and classic releases today starting of with Joy Dunlop's Las EP followed by Adam Holmes and Heidi Talbot's Arcade project. If you enjoy these podcasts please support our Patreon … [Read More...]