Latest Podcast!
Hi there, How are you? I've got a great mix of new and classic releases today starting of with Joy Dunlop's Las EP followed by Adam Holmes and Heidi Talbot's Arcade project. If you enjoy these podcasts please support our Patreon www.patreon.com/handsupfortrad Las by Las Track - Seinn O https://www.joydunlop.com/product/las-ep-las-cd/ Face The Fall by Arcade Track - … [Read More...]
Featured archive
It's great to be back with some brilliant new Scottish music releases including Kris Drever, Lauren MacColl and Dave Milligan. Also loadz of not so new and classic … [Read More...]
Other Scottish podcasts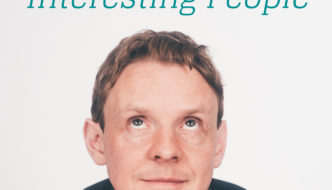 My guest on this episode of Adam Sutherland's Interesting People is Scottish singer songwriter Josie Duncan. During our chat, Josie takes us on her … [Read More...]
More podcasts!
Hi there, How are you? I've got a great mix of new and classic releases today starting of with Joy Dunlop's Las EP followed by Adam Holmes and Heidi Talbot's Arcade project. If you enjoy these podcasts please support our Patreon … [Read More...]