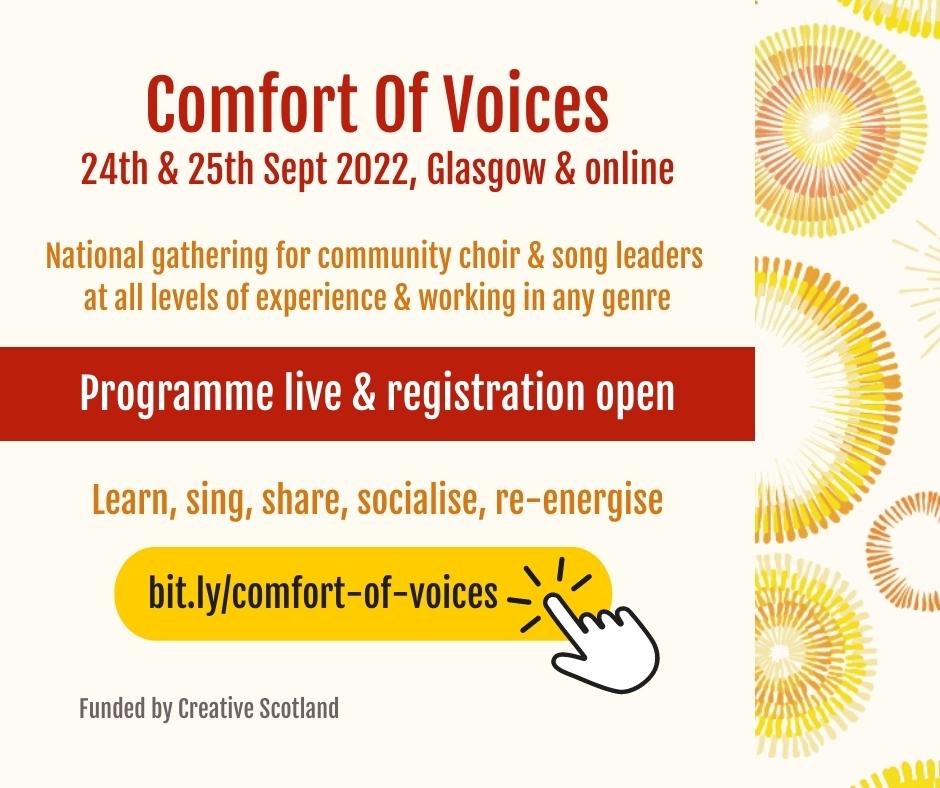 Comfort Of Voices is a national gathering for community choir and song leaders at all levels of experience and working in any genre, taking place on 24th and 25th Sept 2022 in person and live online.
The weekend will explore how the community singing sector can best support itself and what external resources it needs to thrive in a post-pandemic world alongside skill sharing, networking and of course, singing.
Taking place in-person at Maryhill Burgh Halls in Glasgow and live on Zoom.
What to expect?
– Lots of singing and songs threaded through each session.
– Conversations designed to develop resilience and sustainability, framed around three key questions:
1.What do I need as a song leader?
2.What do my groups need?
3.What does the sector need?
– Opportunities to meet other song and choir leaders from across Scotland, sharing skills, experiences, and approaches.
– The Wee Ceilidh and the Big Ceilidh on Saturday evening will include dinner, a hosted singaround and dancing.
Range of ticket options, included free or pay what you can afford.
Bursaries available to support travel, accommodation and child care.
Funded by Creative Scotland