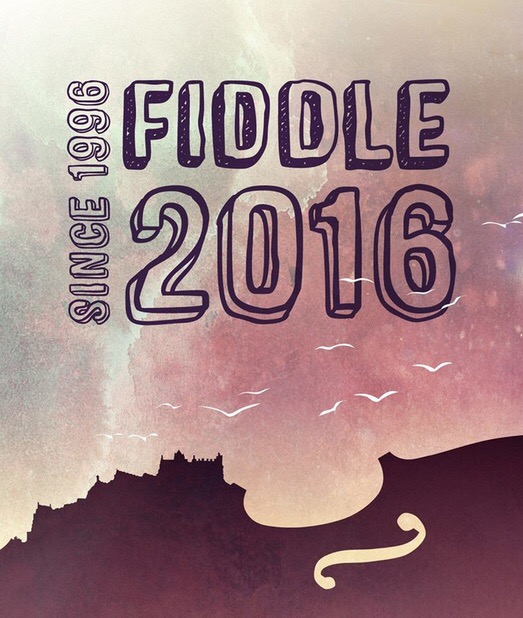 It began with a fanfare. Fiddle '96 was to be Scotland's fiddle festival, a weekend of concerts, masterclasses, workshops, cabarets, ceilidhs, dance jams, talks, tunes and sessions, and it has continued to live up to that ambition, turning Edinburgh on the third weekend of November into Fiddle Central, where it seems that everyone you meet is carrying a fiddle case.
The idea grew out of the ALP Scots Music Group, which by 1996 had been organising music, song and dance classes – and much more – for adults as a community project in Edinburgh for six years.
Under the energetic leadership of its chairperson, Kitty Mason, the group decided to provide an opportunity for all music lovers, musicians and especially fiddlers to come together to explore the range and diversity of Scottish fiddle styles. The venue, the Assembly Rooms, where the great Perthshire fiddler Niel Gow had performed and where his son Nathaniel held an annual ball for many years in the nineteenth century, could hardly have been more appropriate.
With the spotlight on the wealth of knowledge and expertise available among players of Scotland's regional fiddling styles, the weekend would provide a platform for leading Scottish fiddlers. The natural tendency for inclusiveness that has made the weekend a family-friendly event with a welcome for everyone was apparent in year one's line-up, however, as Cape Breton's Brenda Stubbert and Ireland's Liz Doherty joined a cast including Alasdair Fraser, Catriona Macdonald and Paul Anderson.
From the beginning the emphasis has been on participation. The original format saw the festival opening on Friday with a ceilidh and fiddle cabaret, followed by a Saturday showcase concert in the Assembly Rooms' grand ballroom, and ending with a stramash, a grand finale involving everyone – participants, tutors and performers. This was just the outline, though, and every one of the venue's many rooms and its every nook and cranny became filled with music, both planned and spontaneous.
One of current artistic director, Eilidh Steel's fondest memories of the festival as a young participant is seeing bill-topper, the Chicago-based Irish fiddler Liz Carroll join in with an impromptu session, a reminder that during the weekend everyone's a fiddler and anyone who plays another instrument, or doesn't play at all, becomes an honorary fiddler.
Eilidh became involved in 2001 on work experience while still a student. She joined the programming team as a volunteer, learning everything she could from Kitty Mason. On standing down in 2007, Kitty asked Eilidh to take charge of programming. The years since have been nothing if not eventful. With the Assembly Rooms out of commission due to refurbishment in 2011, the festival moved much of its activity to the Kings Hall and staged the Friday concert, which had begun in 1997 as Heat the Hoose, and the Saturday showcase in the Queen's Hall.
A further development found Summerhall hosting some events in 2013 and the following year, which also saw a Sunday concert added, Summerhall became the festival's base, with concerts still taking place in nearby Queen's Hall.
The 'fiddle village' aspect this proximity of venues lends goes hand in hand with the festival's ethos of connecting world-class performers and local musicians in styles that have embraced bluegrass, gypsy swing and Indian traditions. Each year the Saturday concert provides a platform for the talents of the future –in the shape of the young players from the festival's outreach programme – alongside some of the world's current leading fiddle masters, and that's what the Scots Fiddle Festival is all about.
ENDS