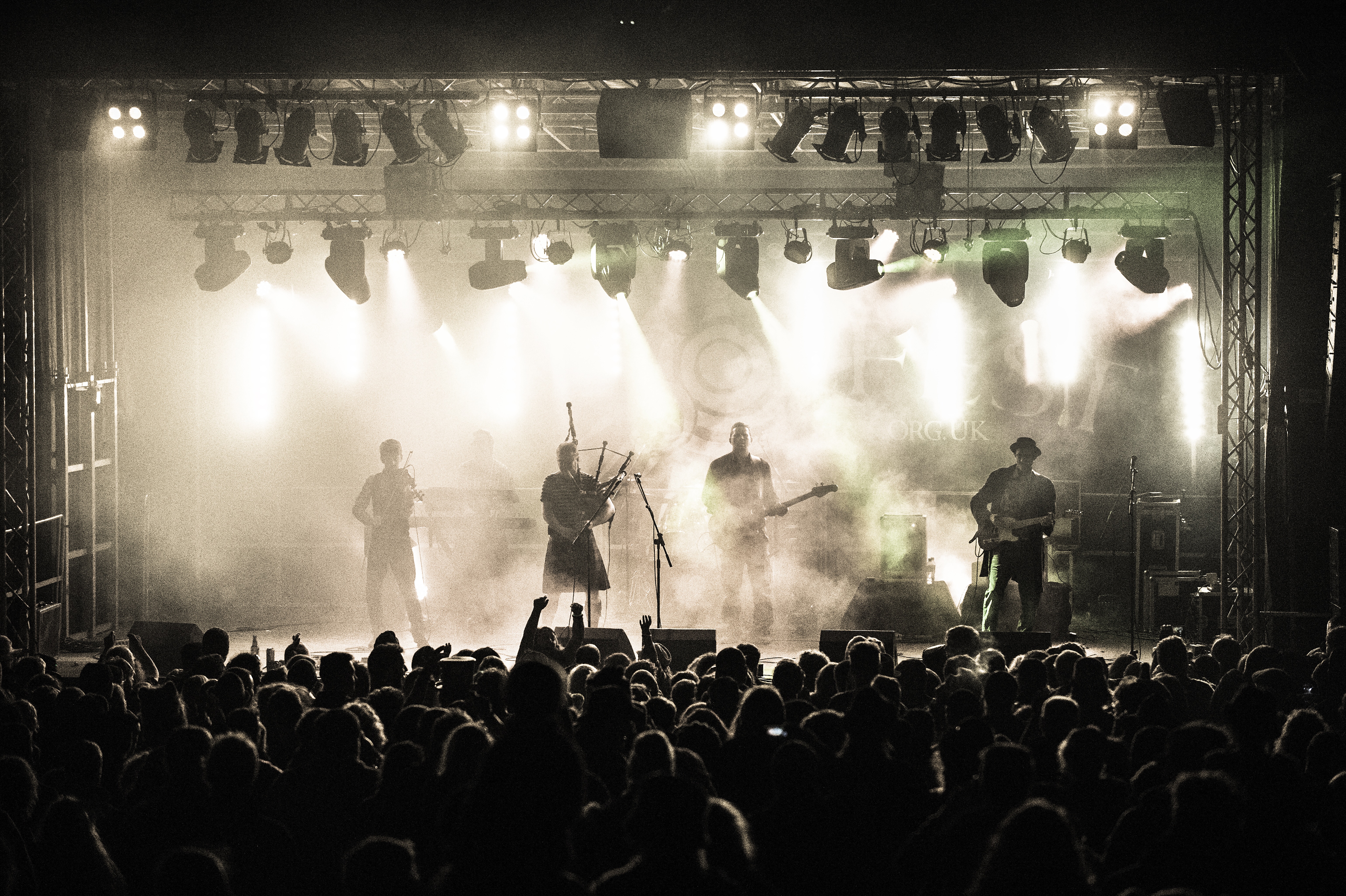 When piper and whistle player Peter Morrison and guitarist Innes Hutton brought their respective trios together for a session in the early 1990s they had no thoughts beyond having a few tunes. They certainly didn't imagine that the music that would eventually develop out of this informal get-together might take them to Mexico, Sri Lanka, Australia, Africa and across Europe.
Morrison, a joiner to trade, had been playing pub sessions and ceilidhs on Skye since his early teens, latterly with guitarist Ali Pentland and singer Davie Tait. Hutton's group with fiddler Alan Edmunds and piper Jonathan MacDonald had been working on the same circuit, so it was inevitable that they would meet. And when they did, they got on so well that they amalgamated, presently forming a quintet comprising Morrison, Innes, Pentland, Tait, and Edmunds.
Growing up in Fife, originally with an inclination towards rock, funk and reggae, Hutton had been drawn to traditional music by hearing Silly Wizard, the Bothy Band, Davy Spillane and the Tannahill Weavers and when the Peatbog Faeries played their first gig on May 31, 1991 (for the princely sum of £25), the repertoire comprised Scots and Irish songs and a few sets of tunes. Among the tunes was Folk Police, written by Morrison at the age of fourteen. It quickly became a favourite.
Other original compositions, including The Funky Beggarman, became popular as the band began to gig around and they noticed that numbers with reggae and funk rhythms filled the dancefloor. More of these were added to the set-list and the Peatbog Faeries sound was established as the band gained a following.
People started asking for tapes at gigs. So, in 1994, the band put together a seven-track cassette of favourites from the live set. It sold enough copies to finance a studio-recorded demo. This Morrison and Hutton, who had settled on an instrumentation of pipes, fiddle, electric guitar, keyboards, bass guitar and drums following a few arrivals and departures in personnel, took to Ian Green at Greentrax Recordings, home at the time to acid croft pioneers Shooglenifty.
Greentrax's faith in the band and commitment to financing a state-of-the-art studio album gave the Peatbogs, as they were becoming affectionately known, a tremendous fillip and the resultant album, Mellowosity, released in 1996, put the band on the road to international recognition. When they were invited to play at Glastonbury Festival, they made a major impression and they followed this with hit appearances at Womad. Further albums, including Welcome to Dun Vegas and Croftwork, released on their own Peatbog Records, spread the word and joining Chris Wade's Adastra agency boosted the Peatbogs' profile across the UK.
In a schedule of gigs that blur with time, Morrison picks out trips to New York and Singapore as special highlights along with being part of the Scottish delegation to Sri Lanka that led to Glasgow hosting the Commonwealth Games in 2014. Two Scots Trad Music Awards wins as Live Act of the Year, a BBC Folk Awards nomination in the same category and induction into the Hebridean Celtic Festival Hall of Fame have rewarded the dedication it takes to keep a band whose members are based in Skye, Edinburgh, Glasgow, Kilchoan and Newcastle thriving and constantly moving forward.
To celebrate their twenty-five years as a band the Peatbogs plan a follow-up to their 2009 CD, Live, with the provisional title of Live at 25. They apologise in advance, however, if a certain Peatbogian reluctance to stick to the plan results in a delay and the not quite so poetic title of Live at 28.
Read more about the Peatbog Faeries.