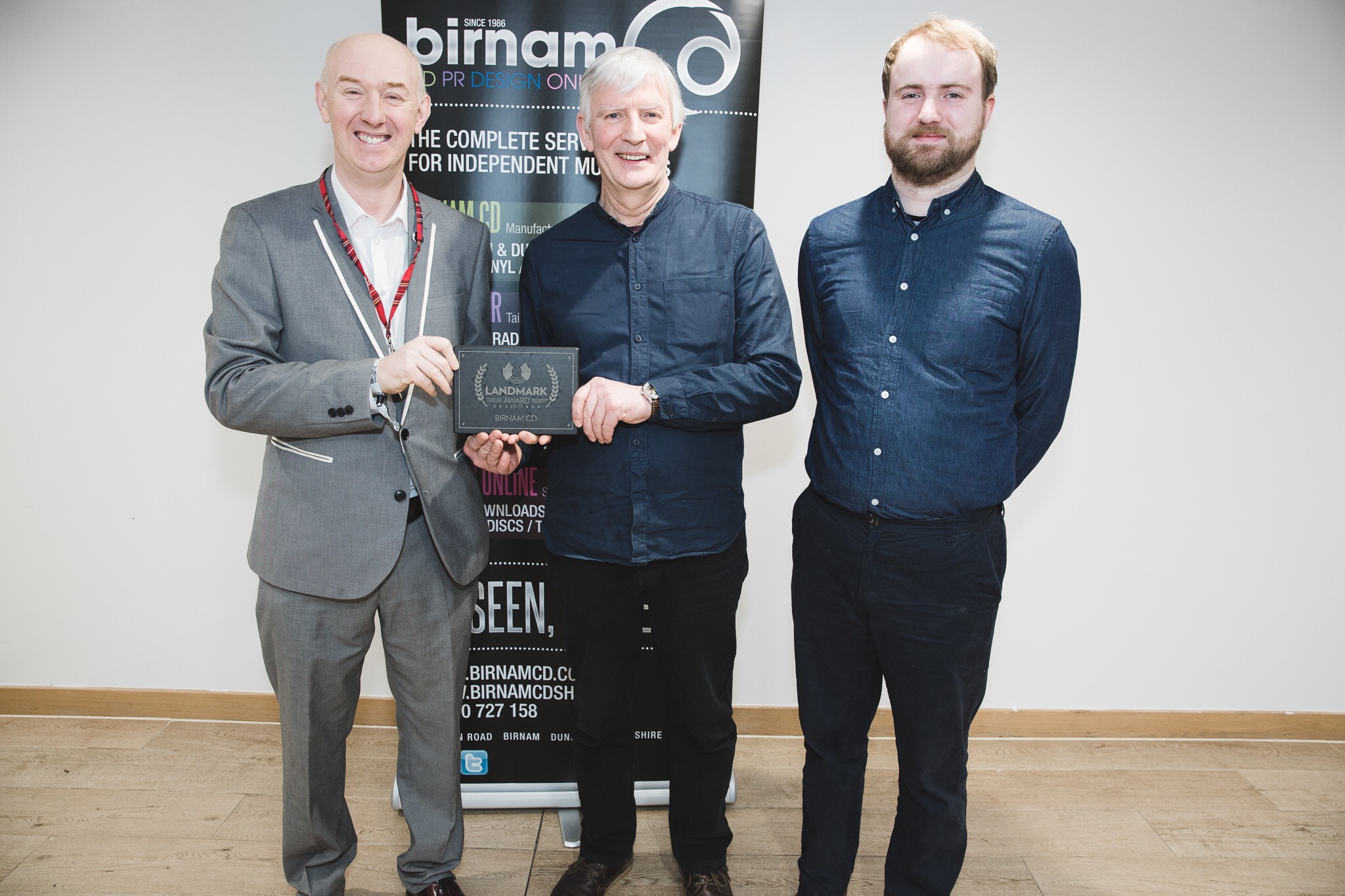 We had a great time meeting up with Birnam CD last week to celebrate their 30 years in the business. Here is Simon Thoumire's presentation speech.
Since leaving Silly Wizard Martin Hadden has been a busy man. In 1986 he set up Birnam Tapes to duplicate cassettes for the industry – a much needed resource for us all. When cassettes were taken over by CDs and DVDs he successfully managed the new business model and expanded by appointing graphic designer Mike Garden and a digital services department managed by his son Calum.
Birnam CD are a great company to work with. As a musician it is great to work with a company who just look after you. Birnam stop you worrying and just press your CD. That's all you want!
So I'm very happy to represent Hands Up for Trad today and celebrate Birnam CDs 30 years in the trade. Our Landmark Awards celebrate longevity and success and Birnam CD is totally deserving of this award. So congratulations Martin and team and here's to the next 30 years!
Why not get Birnam CD to press your CD or DVD? Visit their website http://www.birnamcd.com