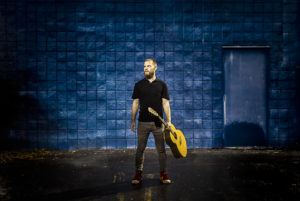 The Distil Showcase will return again to the Tolbooth in Stirling on Friday 31st March 2017 at 8pm. The concert showcases the new and exciting music of traditional music composers. We are very lucky to have Mr McFall's Chamber as our resident house band once again. You can buy tickets for this fab night of music here!
Seán Gray has written music called The Sailing Experience. Here's some information about it.
The piece tries to convey the various experiences had on a sailing trip from Ardfern to Largs. From the steep learning curve of working the locks on the Crinan Canal, to smooth sailing on to Portavadie, to the wild weather which forced us to cut our journey short and dock at Largs.
You can read about all the composers here.